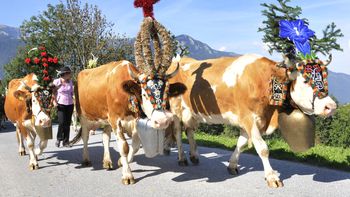 Kirchtagsfest and cattle drive with farmer's market in Reith i. A.
Music with the national band
Tyrolean Specialties and home cooking
Dance and entertainment with varying music groups
Farmer's return from the mountain with their cows - right through the village centre
More than 40 handicrafts are displayed and demonstrated
Large raffle with more than 1,000 prizes
Please note that the included services are only valid for the duration of the offer. Additional nights are excluded.
5 Nights
Can be extended by additional nights up to a maximum of 14 nights.