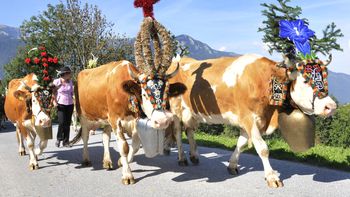 Cattle drive win Reith i. A.
Music with the national band
Tyrolean Specialties and home cooking
Entertainment with music groups
Farmer's return from the mountain with their cows - right through the village centre
10 handicrafts are displayed and demonstrated
Prices do not include visitor's tax of €2 per person/day
Please note that the included services are only valid for the duration of the offer. Additional nights are excluded.
7 Nights
Can be extended by additional nights up to a maximum of 14 nights.